Smart 330 sq. Foot Apartment.
Gary Chang, a talented architect from Hong Kong, has equipped his tiny 330 square foot apartment with a sliding wall system that allows him to create 24 different room configurations.
As the suspended wall units are shifted around, the apartment transforms into a kitchen, library, laundry room, dressing room, an enclosed dining area or a lounge with a hammock.
However, for me, it is very smart and clever to utilize the limited and expensive spaces, it still cannot be a daily life apartment. Nevertheless, the idea really help to build a private or personal studio for reading, listening musics, watching movies and stay overnight.
Photo 1-8 : Marcel Lam for The New York Times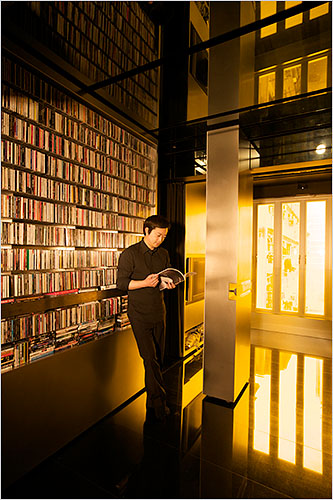 Gary Chang, a Hong Kong architect, lives in a tiny apartment, but thanks to accordion-like wall units, he can create at least 24 different room configurations.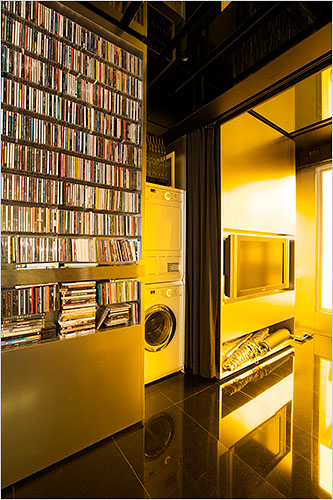 Beyond the CD wall is a washer-dryer nook and a wall for the TV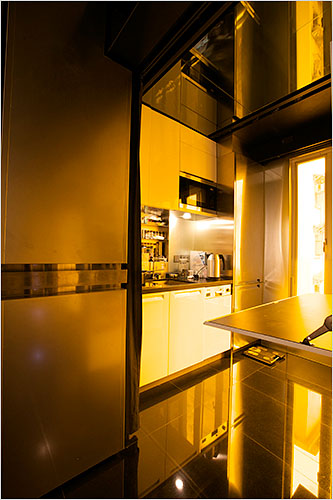 A panel hides the nook, and the TV wall moves to reveal the kitchen.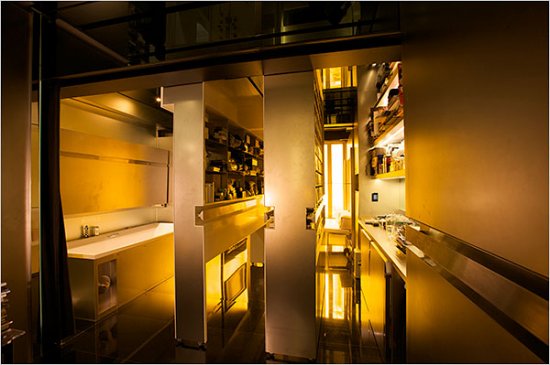 Using shifting wall units suspended from steel tracks bolted into the ceiling, the apartment becomes all manner of spaces — kitchen, library, laundry room, dressing room, a lounge with a hammock, an enclosed dining area and a wet bar.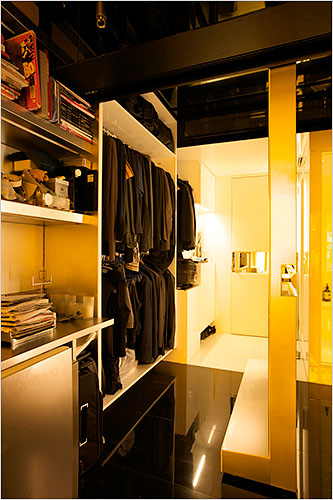 Mr. Chang, 46, has lived in this seventh-floor apartment since he was 14, when he moved in with his parents and three younger sisters. His experiment in flexible living began in 1988, when his family moved into a bigger apartment a few blocks away with his grandparents and uncles.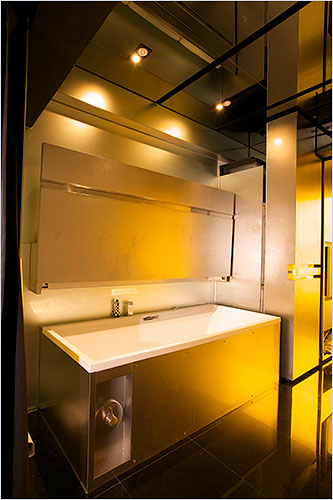 Behind one movable wall of shelving is an extra-large Duravit bathtub. A glass shower stall doubles as a steamroom with color therapy and massage and a Toto toilet has a heated seat and remote control bidet. Sound emanates from a six-speaker home entertainment system.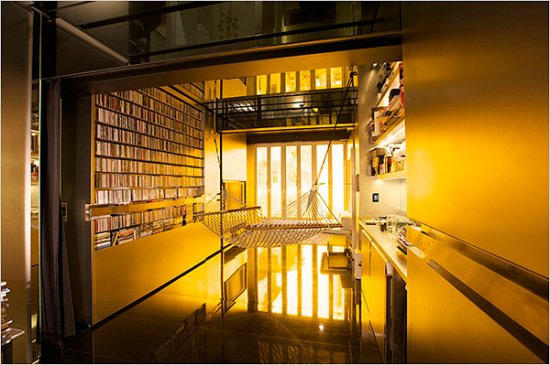 The walls in the apartment's main room, awash in yellow because of tinted windows, are pushed against the wall to the left to create an open space, with CDs to the left and the desk to the right.
Mr. Chang uses a hydraulic Murphy bed of his own design, hidden behind a sofa during the day.