Photographer Jason Hawkes sharing with us some of his latest images.
Photographer Jason Hawkes, a frequent contributor to the Big Picture blog, returns today, sharing with us some of his latest images of American cities seen from above at night – New York City and Las Vegas, both cities that undergo significant transformations after the sun goes down. From Hawkes: "The images of New York were shot on Nikons latest camera, the D3S, using three gyro stabilizing mounts and flown using twin star helicopters. (Eurocopter AS355). We flew from heights of just over 500 ft up to 2,500-ft with no doors on, it was very very cold. The images of Las Vegas were shot for a separate project, using a range of helicopters from a Robinson 44 to Eurocopter AS355". Check out his newly-released book "London at Night". A book of his New York at night photos is due for publication in the Autumn.
Captions provided by the photographer. (20 photos total)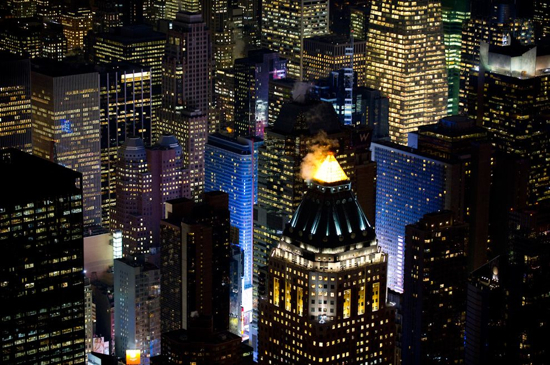 1. One Worldwide Plaza, Eighth Avenue.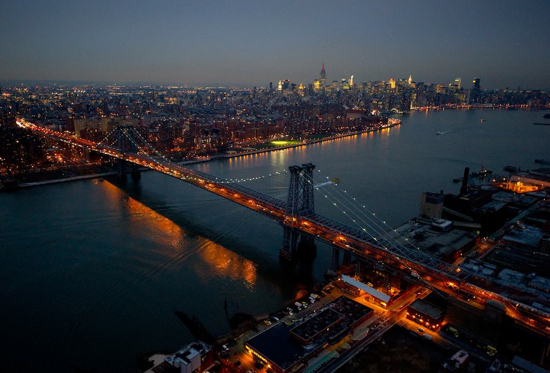 2. The Williamsburg suspension bridge crossing the East River.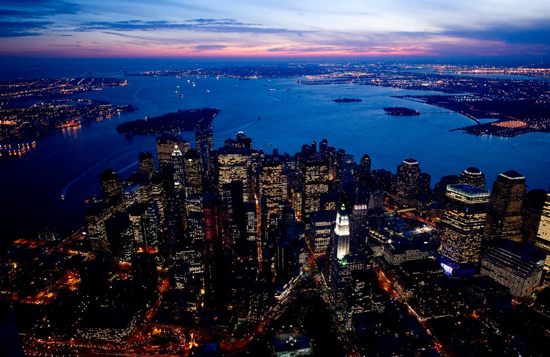 3. View from the Financial District across to the Governors Island and Upper Bay. Verrazano-Narrows Bridge can be seen lit up in the far distance.
4. Close up looking down onto Chrysler Building.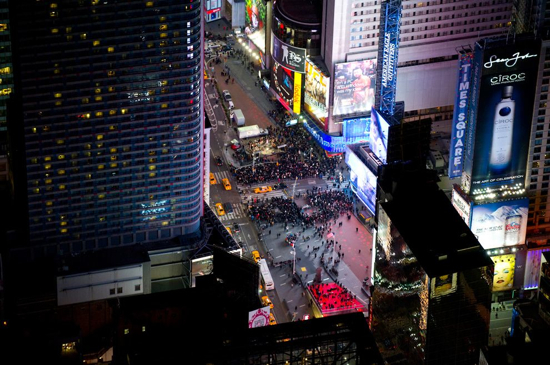 5. Looking down onto Times Square.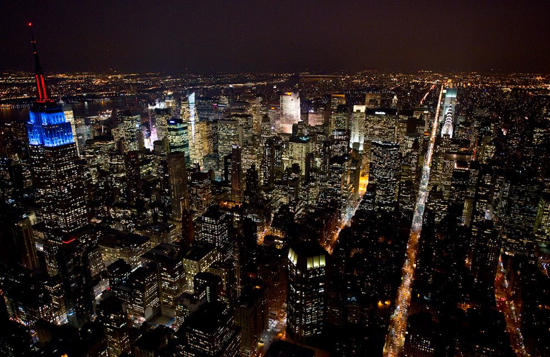 6. The Empire State building in blue and red on the left of the image looking up Lexington Ave. to the Chrylser Building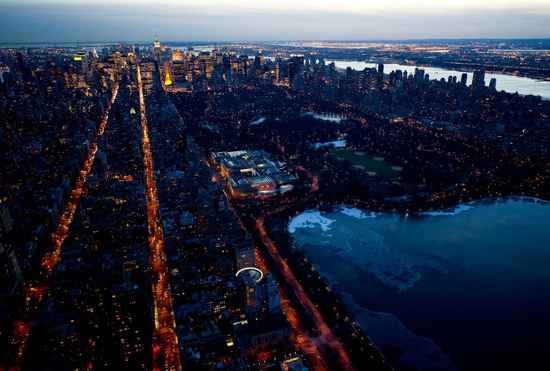 7. Central Park, Central Park Reservoir and Metropolitan Museum of Art, looking South up Madison Ave.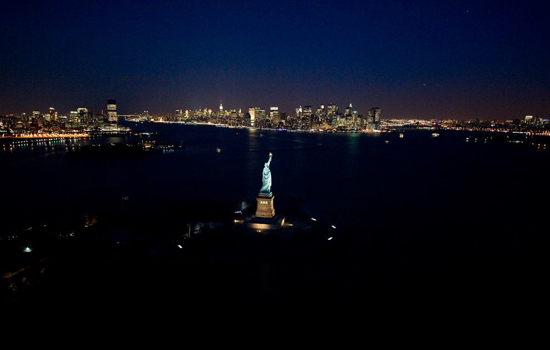 8 The Statue of Liberty.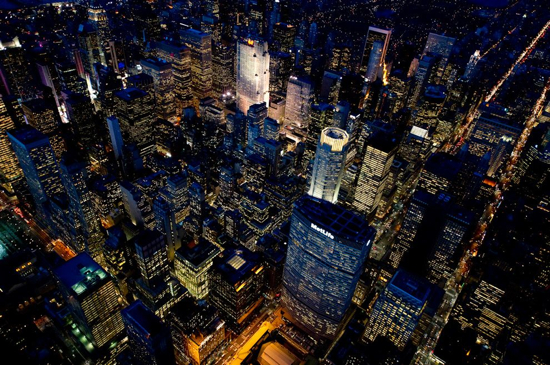 9. The area around The MetLife Building on Park Avenue and Midtown.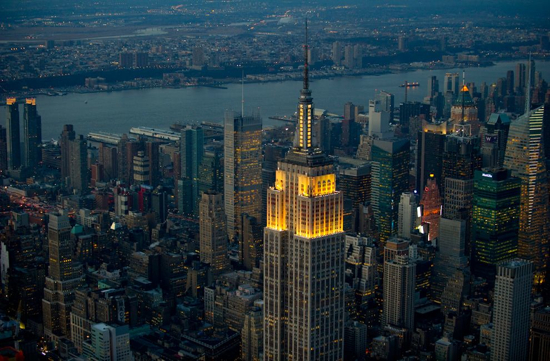 10 The Empire State Building.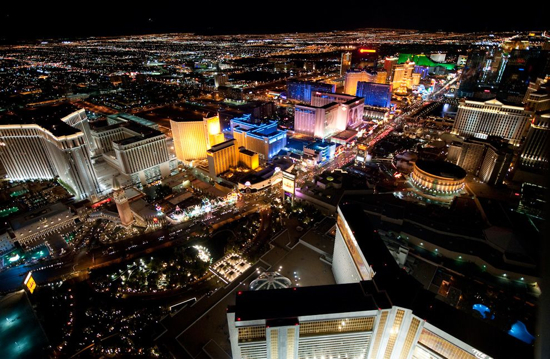 11 The Vegas Strip from above The Mirage.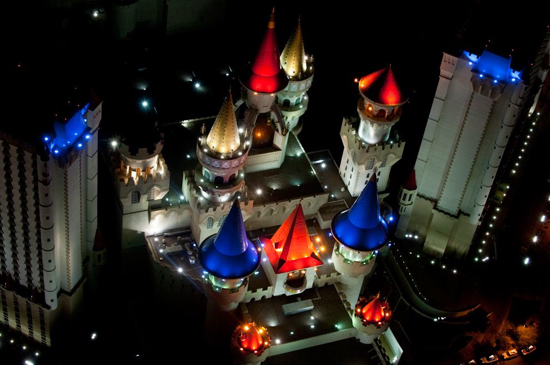 12 Excalibur, Las Vegas.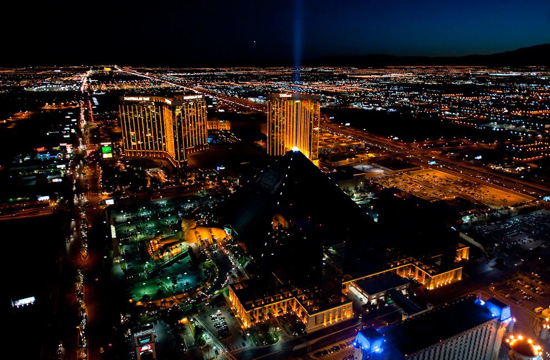 13 The pyramid shaped Luxor Las Vegas.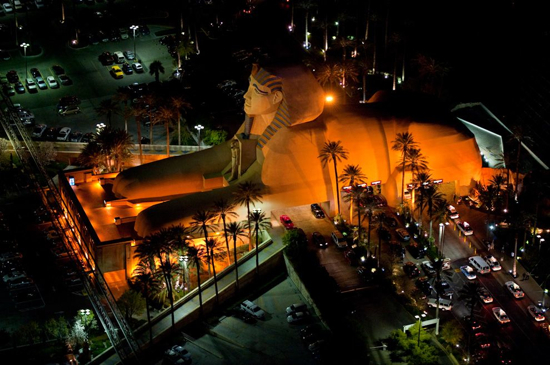 14 The sphinx at the entrance to the Luxor Las Vegas.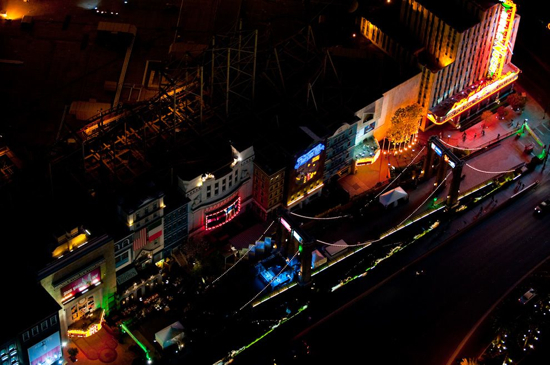 15 Brooklyn Bridge, Las Vegas.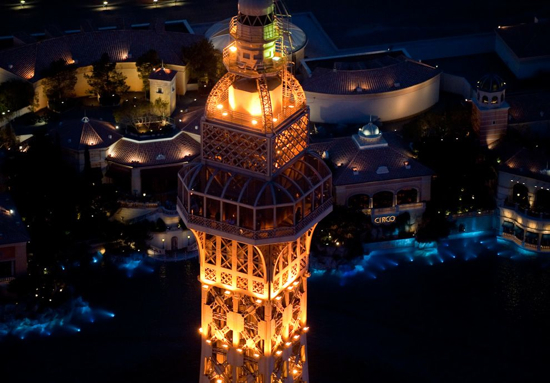 16 The top of the the replica Eiffel Tower at Paris Las Vegas.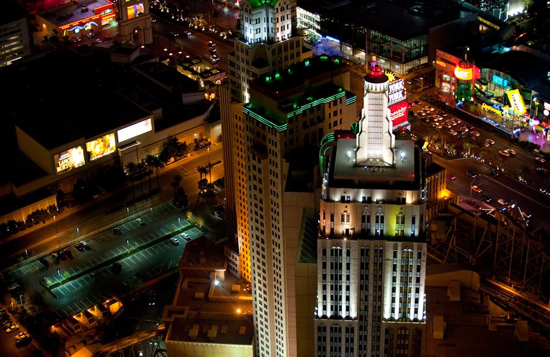 17 New York-New York Hotel and Casino.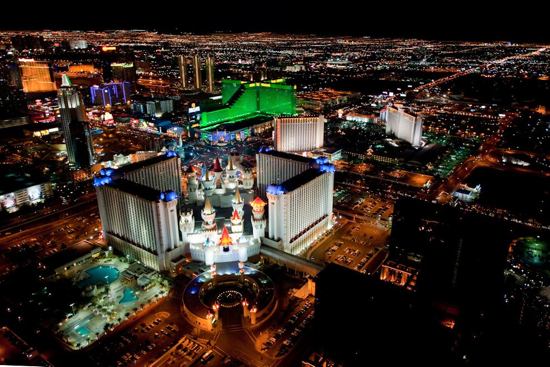 18 The Excalibur, New York and MGM Grand hotels, Las Vegas.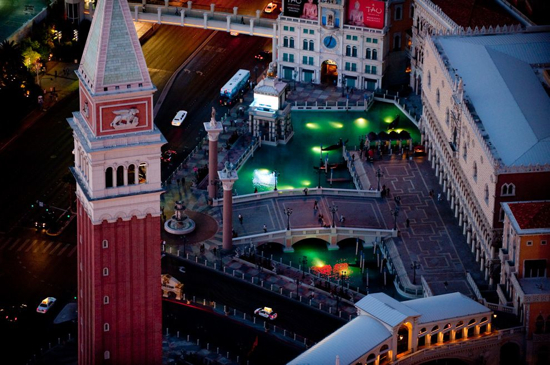 19 The Venetian with gondolas, Las Vegas Hotel Casino.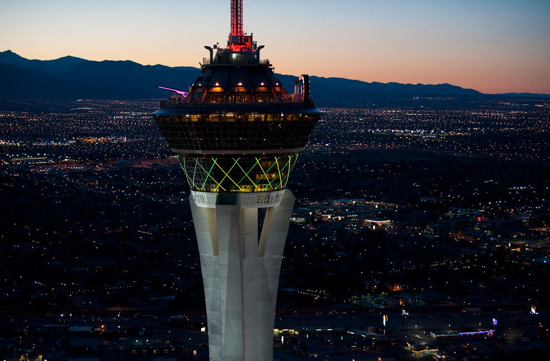 20 The Stratosphere Las Vegas. The tower has two observation decks, a revolving restaurant and three rides.
via Jason Hawkes | Boston.com